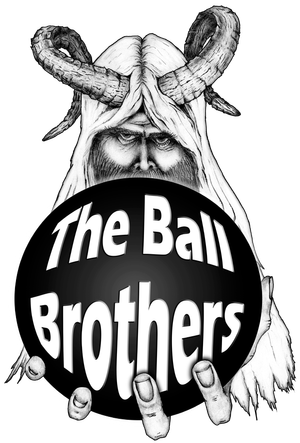 The
Ball Brothers Band
is a group of wild boys 'from back in the day.'
It seems we still like 'scratchin' that itch.'
It's mostly a 'fun thing' these days but the boys take it serious deep down.
When we all get together it just rolls.
The band is made up of
Scott "Guitah" Kennagh
,
Ronny Mills
on drums,
Clay Abbott
on bass and
Kenny "Wayne" Howard
on the gold-top Gibson.
I get to sing some of my favorites and do my best to keep up.
Oh yeah, I also try to remember most of  the lyrics, of course.
Best recent compliment overheard at a show:
"Can you believe these boys are from right around here?"
Stop by and enjoy some high-mileage rock with the
Ball Brothers Band.
Check my calendar
to see where we're playing next.
Brad Hooper
Joey Kramer's Rockin' & Roastin'